After my graduation in electronic engineering from the University of Bologna, I have always been working in the marketing and sales, starting from a sales account position to end up as commercial director.
Apart from my long-term involvement in the information technology, the most meaningful experiences were in the field of automatic machines for packaging as Romania and Bulgaria area manager and in the net economy.
I run my own web factory in 1999-2001.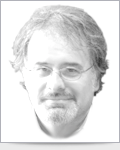 LinkedIn: https://www.linkedin.com/pub/roldano-de-bastiani/32/2b9/b21



Owner of Minima Parma, consulting company.
CEO at Fed Insurance Milan, insurance agency.
Sales agent at Credit Data Research for Financial service, more precisely Framework Programmes of the European Union. Sales agent and Energy consultant at Axpo leading Swiss multinational Company in the energy field. Sales Manager at NMI Group and Terrarossa for China market entry





I live on freeway A1, from Milan to Bologna.